About Us
We're glad you're interested in learning a little more about Legacy Toys, we'd love to share a little about us.
Our Vision?
Providing experiences for families that last for generations.
Our Legacy?
It is not merely defined by financial success or possessions. We want to be remembered for something much more. Something that we can leave, not only with our families, but all who may come across our path. Our mission is to encourage all families to laugh, grow and play together. Our goal is to make an impact on future generations, because we know that making the world a better place for our children is the greatest legacy we can give.
Our History
Legacy Toys was founded in Ely, Minnesota in 2012 as a uniquely original toy store, devoted to helping kids and their families ignite their imagination through exploration and play. With stores in both Minnesota and North Dakota, we encourage people of all ages to engage in interactive play throughout their visit. Each location provides its own unique experience, with one-of-a-kind displays and activities that are sure to entertain. With a dedicated and experienced staff, we will help you find the perfect toys, games, plush, and more for everyone in your life!
Our Awards
Legacy Toys has been featured in numerous newspapers as well as local and national T.V. Stations. In 2018 Legacy Toys was awarded Best Toy Store in the north land. We are honored and humbled to be recognized for the difference we are trying to make in how children explore, imagine and create!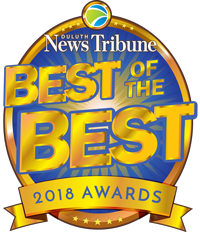 $5.99 Flat Rate Shipping to Lower 48 States
Free Shipping on Orders over $99
Knowledgeable Staff & Fanatical Service